Sponsoring the SIA Summit connects your brand with the leading community of young social innovators in Europe, Asia and Africa
Our event is the only one of its kind, bringing together the international Social Impact Award community – Social Impact Award winners and alumni, social entrepreneurship support organizations and other supporters and partners.
Sponsors
Supporters
Chamber of Commerce and Industry of Serbia (CCIS) is an independent, modern, and responsible non-budgetary institution, a national association of all Serbian businesspeople, which serves the best interests of its members and the Serbian economy, owing to its tradition, experience, and knowledge. CCIS is defined by the Law as an association of companies and entrepreneurs.

A 165-year tradition of the Serbian chamber system and the developed chamber network, Representative Offices abroad, are the guarantor of efficient implementation of the support mechanisms for the economy and businesspeople in their activities.

Linking the entire Serbia΄s economy in a single system, classified by economic sectors in 18 business associations and by regions in 17 regional chambers, including the City of Belgrade. The key commitment is to make Serbia visible as a market economy country, with investment opportunities, and open borders, and ready to join the European trends in a competitive way.

We're technology optimists, who believe in the endless possibilities of technology. We have over 18 years of experience as a technology service partner for medium and large-size businesses in the Netherlands. We want to make an impact on the world, by making an impact on the business of our customers. We're successful in this, as proven by continuously high customer satisfaction scores. We are uniquely positioned to help organizations with three kinds of offerings.

1. Building Cool digital products.
2. Scale and mature your software
3. Build complex digital platforms.

Customer focus as priority – We believe that the impact of technology is achieved by a deep understanding of the context and strategy that it's there to support. This is why as a technology service partner, we've chosen to organize for exceptional customer focus. Customer feedback confirms that Levi9 feels more like an extension of your own organization than like an external entity: We are extremely easy to work with and easy to get started with.

Industry expertise for alignment – Over the years, we've collected experiences in a number of key focus industries. We bring industry understanding to Energy&Utilities, Finance&Fintech, HealthTech, Media&Marketing, Retail, SaaS and Traffic&Transport. Specialized industry teams help translate your needs into a fitting solution.

Company Culture is essential – Levi9 has a strong culture that fits perfectly with the Dutch way of doing business. When working together, collaboration, communication, and co-creation depend on deep mutual understanding and empathy. This is why our core values are lived every day: we are transparent, loyal, pro-active, and result-driven. Levi9 makes an impact on your business.
Co-organizers
Razlivalište was initiated by a group of students who were – and still are – determined to make the environment more fruitful for those who want to tackle societal issues. Since its launch in 2014, the organization has been an integral part of the community dealing with the field of social entrepreneurship and youth education, in Serbia and in the world. Through various programs, young people are encouraged to initiate as well as participate in social change by evoking their entrepreneurial skills.
Sponsorship opportunities
Download our sponsorship pack to learn more about how you can help position your brand as a leader in making an impact and take advantage of a unique opportunity to position your company in front of a diverse and engaged audience.
Want to get involved?
Email us and we'll get in tough regarding your company's involvement with our flagship event, the SIA Summit.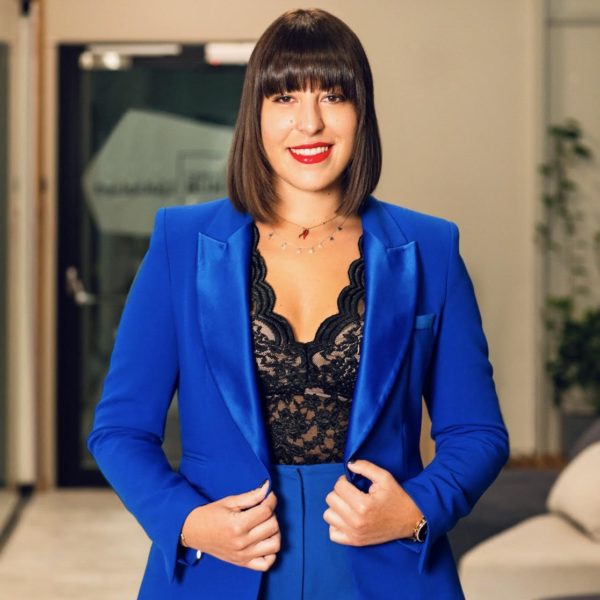 Nika Stegovec
Partnerships and Events Lead
Social Impact Award gGmbH